Appetizers
(feeds 25 people per order)
Vegetable Platter w/ Ranch & Hummus
Spinach & Artichoke Spread w Baguette
Jalapeno Cheddar Spread w Baguette
Reindeer Sausage & Pepper Skewers
Sausage Stuffed Mushrooms
Meatballs w/ Peppercorn Sauce
Thai Chicken Skewers w/ Peanut Sauce
Smoked Salmon Spread w/ Baguette
Crab & Artichoke Spread w/ Baguette
Late Night Snacks
(feeds 25 people per order)
Soft Pretzel Sticks w/ Beer Cheese Sauce
Reindeer Sausage & Hoagies
Desserts (serves 25 ppl per platter)
Assorted Pie Platter (flavors upon request)
Cupcakes
($75 per dozen)
Other flavors upon request
Choose Any 2 Meat Combination $35/person
Your choice of 1 salad, 1 side, 1 veggie & Dinner Rolls w/ Butter.
If you do not see a menu that fits your occasion, please let us know & we can customize one to fit your liking. Please allow 1-3 days to work out a quote. An 18% catering fee will be added to all quotes or a delivery & set-up fee depending on location. To get started on your quote, please contact us today
Grilled Marinated Flank Steak w/ Chimichurri Sauce

Tri Tip w/ Burgundy Peppercorn Sauce

Braised Beef Short Ribs

Smoked Beef Brisket

Prime Rib Carving Station (add $10 per person)
Grilled Chicken w/ Mushroom Sherry Sauce

Baked Chicken Dijon

Chicken Parmesan

Spicy Jerk Chicken

BBQ Chicken

Grilled Chicken w/ Rosemary Lime Butter

Teriyaki Chicken

Chicken Cordon Bleu

Honey Sriracha Chicken

Chicken Piccata
Pasta Primavera

Eggplant Parmesan

Lasagna

Curry w/ Jasmine Rice

Stir Fry w/ Quinoa
Garlic Mashed Potatoes

Baked Potato

Potatoes Au Gratin

Roasted Red Potatoes

Jasmine Rice

Red Beans & Rice

3 Cheese Macaroni

Beer Cheese Macaroni w/ Reindeer Sausage

3 Bean Baked Beans
Cedar Plank Salmon - Best Seller

Grilled Salmon w/ Rosemary Lime Butter

Grilled Salmon w/ Sundried Tomato Herb Butter

Grilled Salmon w/ Lemon Caper Sauce

Crab Stuffed Halibut (MARKET PRICE)

Grilled Halibut w/ Fennel Buerre Blanc Sauce (MARKET PRICE)

Grilled Halibut w/ Rosemary Lime Butter (MARKET PRICE)

Grilled Halibut w/ Sundried Tomato Herb Butter (MARKET PRICE)

Thai Chili Prawns

Garlic Butter Prawns

King Crab (MARKET PRICE)
BBQ Pulled Pork

Baby Back Ribs

Pork Tenderloin w/ Maple Dijon Glaze

Pork Tenderloin w/ Mango Chutney

Grilled Pork Chops w/ Caramelized Pear & Apple Sauce
Mixed Green

Caesar

Greek

Southwest

Spinach & Berry
Grilled Peppers, Onions & Zucchini w/ Lemon Vinaigrette

Grilled Asparagus w/ Honey Balsamic Drizzle

Corn on the Cob

Green Bean Almandine

Honey Glazed Carrots

Broccoli w/ Cheese Sauce
Breakfast (20 person minimum)
Continental Breakfast
($25 per person)
Assorted Muffins & Danish
Breakfast Buffet
($28 per person)
Breakfast Sandwich
($18 per person)
English Muffin w/ Eggs, Black Forest Ham, Bacon, Cheddar
Breakfast Burrito
($18 per person)
Flour Tortilla w/ Eggs, Potatoes, Reindeer Sausage, Shredded Cheese
Lunch (20 person minimum)
Vegetarian meals available upon request

All platters include potato or macaroni salad, assorted chips, pickles, brownie & cookie platter, condiments on side
Sandwich Platter
Choose any 4 sandwiches, served on hoagie rolls
($20 per person)
Black Forest Ham & Cheddar
Big Italy - Ham, Salami, Pepperoni, Provolone
Wrap Platter
Choose any 4 wraps
($20 per person)
Hot Sandwich Platter
Choose any 4 hot sandwiches
($22 per person)
Boxed Lunch
($20 per person)
Hot Lunch Buffet (20 person minimum)
Loaded Baked Potato Lunch
($20 per person)
Sour Cream, Chives, Shredded Cheese, Bacon Bits, Chili, Butter
Lasagna Lunch
($20 per person)
BBQ Lunch
($20 per person)
Street Taco Lunch
($20 per person)
Lettuce, Tomatoes, Onions, Jalapenos, Shredded Cheese, Sour Cream, Hot Sauce
Build Your Own Burger Lunch
($20 per person)
Cheese, Lettuce, Tomatoes, Onions, Crispy Bacon, Pickles, Jalapenos
Meatloaf Lunch
($20 per person)
Fried Chicken Lunch
($22 per person)
Enchilada Lunch
($20 per person)
Beef & Chicken Enchiladas
Reindeer Sausage & Chili Lunch
($20 per person)
Reindeer Sausage w/ Hoagie Buns
Shredded Cheddar, Diced Onions, Jalapenos, Sour Cream, Sauerkraut
Curry Lunch
($20 per person)
Chicken & Vegetable Red Curry
Fajita Lunch
($20 per person)
Shredded Cheese, Sour Cream, Guacamole
Italian Lunch
($20 per person)
Baked Penne Chicken Alfredo
Baked Penne w/ Meat Marinara
Stir Fry Lunch
($20 per person)
Teriyaki Chicken & Veggie Stir Fry
Ribs & Chicken Barbecue
($38 per person)
Hawaiian Barbecue
($36 per person)
Masters Catering Deluxe Barbecue
($45 per person)
Alderwood Smoked Beef Brisket
Assorted Sodas & Bottled Water
All-American Barbecue
($26 per person)
Cheese, Lettuce, Tomatoes, Onion, Pickles, Condiments
Assorted Sodas & Bottled Water
Hand crafted from fallen palm leaves, our dinnerware embodies the beauty of mother nature.
Each leave is thoroughly cleaned, heat pressed, hand crafted and fully sterilized; the result is sturdy, casually elegant dinnerware ready for everyday dining and relaxed gatherings.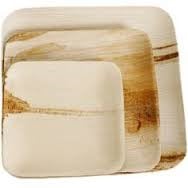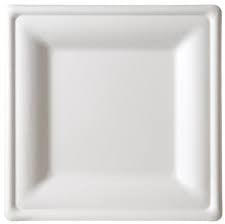 Square Sugarcane Plates are stylish alternatives to traditional paper or polystyrene plates. Designed to creatively communicate your green message, these plates are highly versatile, strong, and cut-resistant. Sugarcane fiber products are BPI certified compostable and made from a 100% reclaimed and renewable material.
Made from 100% renewable and reclaimed resources

Made with sugarcane, a rapidly renewable resource

Meet ASTM standards for composability
Grease and cut resistant

Freezer safe

Masters Catering has teamed up with Green Alaska Solutions to provide all of our customers with 100% compostable plates for all weddings & formal events.